The Company
CrystaX is a US company founded in 2012 to continue development of CrystaX NDK, a personal project of Dmitry Moskalchuk.
CrystaX NDK was always the main project for CrystaX, even though it was fully free and open-source. Our business model is providing software development and consulting services for businesses, investing all earnings into further evolvement of the CrystaX NDK, and making native development for Android easier. At the same time, CrystaX NDK, being open-source and free-to-use, works as the best advertisement for us, proving that we're experts in Android development and helping us receive paid contracts.
Being experts in the mobile and server development areas who love everything new, we know our way around the modern world of technologies, and we use the most relevant technologies to develop CrystaX NDK and solve our customers' problems, resulting in high-quality products.
And last, but not least, we're a small and dynamic company, so we do things quickly without long bureaucratic procedures.
The Team
Our leadership team brings decades of experience driving large projects in many companies, from startups to big corporations. We have worked with dozens of industries including mobile, telecom, financial and others. Through this experience we have learned how to get things done. The funny thing is that everyone knows how to establish a development process (bug tracking, continuous integration, automatic testing, reproducible builds, and other right things), but few companies does all these things in reality.
Our CrystaX philosophy focusses on quality, and we aim to do all the right things, because it's the only way for us to be successful. Unlike Big Corporations, we can't be inefficient, and we don't have thousands of employees to do a robot's job. Instead, we're building the most automated (but also convenient) development process, and that allows us driving forward.
We also love open-source culture, where developers are involved to public discussions, provide real-time feedback to their users, and share the results of their work with community. In fact, this is the main driver of our efforts in CrystaX NDK development.
The Principals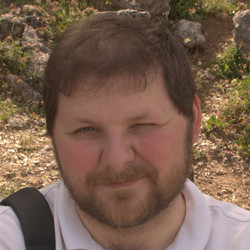 Dmitry Moskalchuk
Dmitry brings 10 years experience in software development and leading technology teams as player-coach. His recent resume includes architecting and developing a unified communications server known as Unison Communications, core development of the Rhomobile Rhodes product, development of CrystaX NDK, and participating in architecture and development of many other commercial and open source products.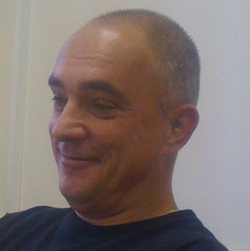 Alexander Zhukov
Alexander is our rockstar developer. He's an expert with 20+ years of experience in server and mobile development. He can figure out any technical problem that everyone else has given up on. Numerous companies have counted on Alexander to untangle the thorniest problems with powerful and elegant code. His knowledge base includes (but is not restricted to) strong C, C++, Java, Erlang and many other technologies.